As the leaves change color and the weather shifts, our cravings for different flavors and experiences follow suit. Just like how our wardrobe changes with the seasons, so too should our tea selection. Welcome to the delightful world of "Four Seasons of Tea" – a journey where we explore how to choose tea based on the season, ensuring that each cup is a celebration of nature's cyclical beauty. 
Today, we'll dive into the concept of tea for the seasons, explore the unique qualities of each season's tea, and provide some tips on where to find these exquisite blends. So, grab your favorite teapot and let's embark on this flavorful adventure!
UNLOCK AN OFFER FOR YOU!
Subscribe to our newsletter & stay updated! What's more - A SPECIAL DISCOUNT ONLY FOR YOU!
Spring's Renewal: Fresh and Floral Teas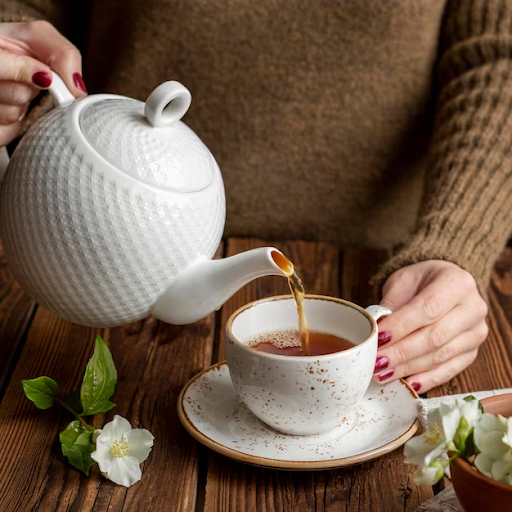 As the world awakens from its winter slumber, spring brings with it a burst of new life and flavors. In the realm of tea, this season is all about rejuvenation and freshness. Look for teas that capture the essence of spring with their delicate and floral notes. Green teas, especially those like Japanese Sencha and Chinese Dragonwell, are perfect choices. They embody the spirit of spring with their vibrant green color and grassy, floral undertones. These teas are known for their crisp, refreshing taste, making them the ideal accompaniment to a sunny spring afternoon.
Summer's Cool Refreshment: Iced Teas and Herbal Blends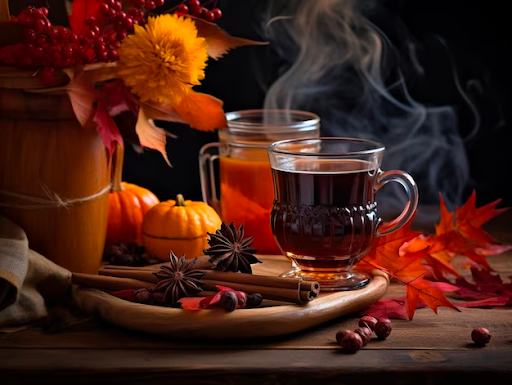 Ah, summer – a time for beach trips, outdoor picnics, and, of course, iced tea. When the mercury rises, it's essential to keep cool and refreshed. Iced teas and herbal blends come to the rescue! Herbal teas such as hibiscus, peppermint, and chamomile shine during the hot months. Their natural sweetness and soothing properties make them excellent choices for sipping by the pool or enjoying a lazy summer evening. And don't forget to experiment with iced versions of your favorite black and green teas. They offer a familiar yet refreshing twist to your tea routine.
Autumn's Earthy Elegance: Oolongs and Chai
As summer transitions into autumn, the world transforms into a breathtaking tapestry of reds, oranges, and yellows. To complement this cozy season, turn to oolong teas and chai blends. Oolong teas like Tie Guan Yin and Dong Ding offer a perfect balance of the freshness of spring and the warmth of winter. Their semi-oxidized leaves result in a nuanced flavor profile that often includes notes of orchid, honey, and roasted nuts—a true embodiment of autumn's elegance. Additionally, chai, with its robust spices, is the ultimate companion for crisp fall mornings and chilly evenings.
Winter's Comfort: Bold Black Teas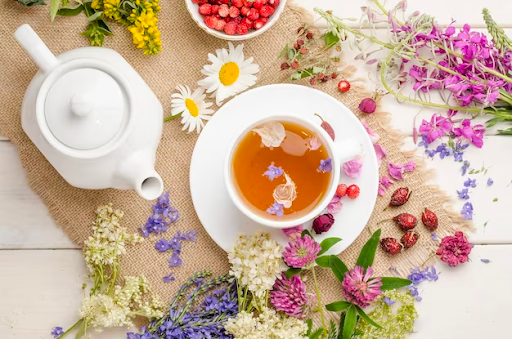 As winter arrives with its chilly winds and shorter days, our desire for warmth and comfort grows stronger. This is where black tea comes into play. A hearty cup of English Breakfast or Assam tea is like wrapping yourself in a cozy blanket. Their robust flavors and caffeine kick are just what you need to kickstart your day during the winter months. For those looking for something truly special, spiced teas offer a rich, earthy experience that can be as complex as a fine wine. It's a meditative tea best enjoyed slowly, sipped while gazing at snowfall from a warm, snug corner.
Choosing tea based on the season is a delightful way to connect with nature and elevate your tea-drinking experience. Whether you're sipping a delicate green tea in the spring, an iced herbal blend in the summer, an earthy oolong in the autumn, or a bold black tea in the winter, each cup tells a story of the changing seasons. So, embrace the Four Seasons of Tea, and let your taste buds embark on a flavorful journey through the year, one sip at a time. Happy brewing!
UNLOCK AN OFFER FOR YOU!
Subscribe to our newsletter & stay updated! What's more - A SPECIAL DISCOUNT ONLY FOR YOU!
UNLOCK AN OFFER FOR YOU!
Subscribe to our newsletter & stay updated! What's more - A SPECIAL DISCOUNT ONLY FOR YOU!